Burial Plots At Memorial Park Cemetery, Tulsa, Ok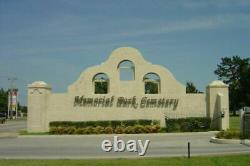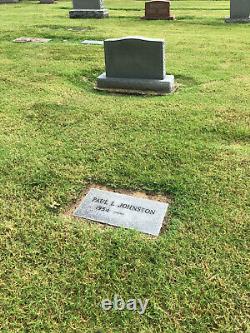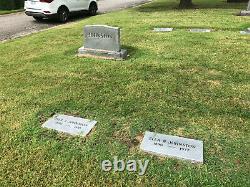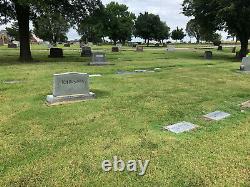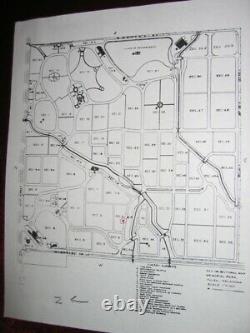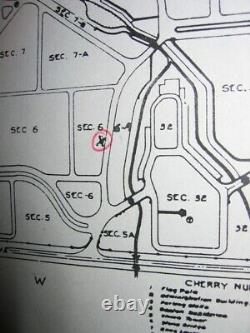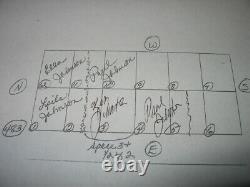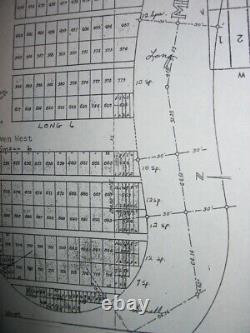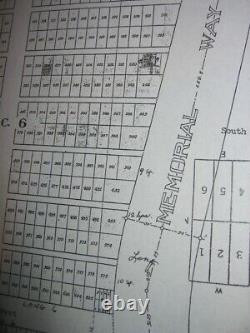 4 BURIAL PLOTS AT MEMORIAL PARK CEMETERY, TULSA, OK. Section 6, Lot 483 spaces 6, 7, 8, and 9. Located in the states most beautiful and historic civilian cemetery, Memorial Park Cemetery in Tulsa. They are in the Woodlawn Garden section of Memorial Park Cemetery.
Three of these lots are side-by-side lots in a nice area with a good view in the older part of the cemetery, with many shady, mature trees nearby and easy access from the entries off Memorial Drive or 51st Street. They are located just a stones throw off Memorial Dr.
Inside the last entry gate before you hit 51st Street, going north. This area of Memorial Park Cemetery receives perpetual care and is located just down the hill from the cemeterys carillon which chimes the hours and plays hymn tunes, clearly audible from these burial lots. Cemetery rules do not allow to place a tall above-ground memorial marker on any of these lots.
The Park has a rule that you must own the entire lot of 6 spaces (3 spaces on the east and 3 spaces on the west = a lot) in order to have monument privilege rights. Therefore, the purchaser of these four burial spaces would not be able to place a monument of any kind. The purchaser of the four burial spaces will only be allowed to place a granite flat memorial marker or a bronze flat memorial marker flush with the ground on each burial space.
The memorial markers would be installed and placed in line with the other memorial markers which are already on the lot. As a lot owner at Memorial Park, the cemeterys Family Center dedicated across from the cemeterys business offices in 2003 is exclusively available to you and your family to use if you choose to rent it.
There is no place in Tulsa that is more convenient to have a gathering for food and fellowship after the memorial service. These spaces offered for sale are just at the bottom of the hill behind this beautiful modern facility.
The Memorial Park Family Center offers families the ideal setting for creating a relaxed dining atmosphere complete with buffet-style accommodations as well as a number of dining room options to choose from. Whether its a large family gathering or a small intimate group, a reception following the burial can make the time you spend with family and friends a comfortable, stress-free and memorable experience. Food is provided by family members, churches or caterers of choice. Families can choose from among Room A with its Great Room with patio and fireplace which accommodates up to 25 people, Room B which accommodates up to 75 people, or Room C which accommodates up to 75 people and includes a beautiful landscaped outdoor patio. Draped round tables are seasonally decorated and furnished with china and silverware The Family Center features 3 uniquely equipped kitchens with stainless steel ovens, microwaves, ice makers and refrigerators.
Rich granite countertops accent the Centers buffet presentation, and the Centers stylish bathrooms feature Venetian plastered walls and granite vanities. You also will enjoy experiencing the Family Centers wrap-around patio terrace with fountain, as well as the landscaped view of the Chime Tower. Just some of the notables buried at Memorial Park Cemetery are the following: Don Chandler NFL star with the New York Giants and Green Bay Packers Roy Clark, country musician and TV performer Wesley Ernest Disney U.
Congressman from Oklahoma 1931-45 Frank Christian Frantz 7th governor of Oklahoma Territory. He served in Theodore Roosevelts Rough Riders and was cited for bravery during the Spanish-American War at the battle of San Juan Hill Wayman Tisdale professional basketball player and jazz musician Bob Wills country music star Cal Tinney humorist, actor, and writer on radio, TV and movies Leon Russell American musician, composer and music producer Carl Wendle Morton major league baseball player Oral Roberts internationally famous evangelistic preacher Albert Earnest Schwab World War II congressional medal of honor recipient Memorial Park has been caring for Tulsas memories since 1927. The item "BURIAL PLOTS AT MEMORIAL PARK CEMETERY, TULSA, OK" is in sale since Sunday, September 27, 2020.
This item is in the category "Everything Else\Funeral & Cemetery\Cemetery Plots". The seller is "sturdy49" and is located in Norman, Oklahoma. This item can be shipped to United States.

---